A six-week course, featuring live workshops, video tutorials and downloadable notes to help you become an expert visual thinker
This course is designed to give you the edge as a visual thinker, creator and communicator. No matter what sector you're in, having the skills and confidence to make quick and simple pictures to explain complex ideas, solve problems, deepen learning and tell compelling stories can help you stand out in an increasingly automated, streamlined and online workplace.
We believe that everyone can benefit from developing their ability to make and use visuals. That's why we've created this six-part, live and interactive, CPD-certified online course.
It's suitable for adults with little to no training or experience in drawing, but more experienced visual communicators also find it very rewarding.
If you want to be first to know when bookings next open, fill out the form at the bottom of this page.
When is it and what will I learn?
Week 1:

DRAWING

2hr Zoom workshop, 15.00 - 17.00

The foundations: build your confidence to use drawing as an everyday tool and gain simple techniques to tackle any challenge.
Week 2:

NOTETAKING

2hr Zoom workshop, 15.00 - 17.00

Make your notes more memorable and more shareable. Learn how to capture ideas and insights visually and in real time.
Week 3:

SIMPLIFYING

2hr Zoom workshop, 15.00 - 17.00

Use pictures to refine your ideas, help prioritise and get to the essence of meaning.
Week 4:

STORYTELLING

2hr Zoom workshop, 15.00 - 17.00

Create compelling visual stories, bring scenarios to life and engage your audience with impact and economy.
Week 5:

CREATING

2hr Zoom workshop, 15.00 - 17.00

Hone your ability to spot connections, see creative opportunities and combine existing ideas to form new ones.

Week 6:

MAPPING

3hr Zoom workshop, 15.00 - 18.00

Clarify the complexity, find the stories in the data and bring form and structure to uncertainty. *Please note, the final session is an hour longer.
What our graduates say...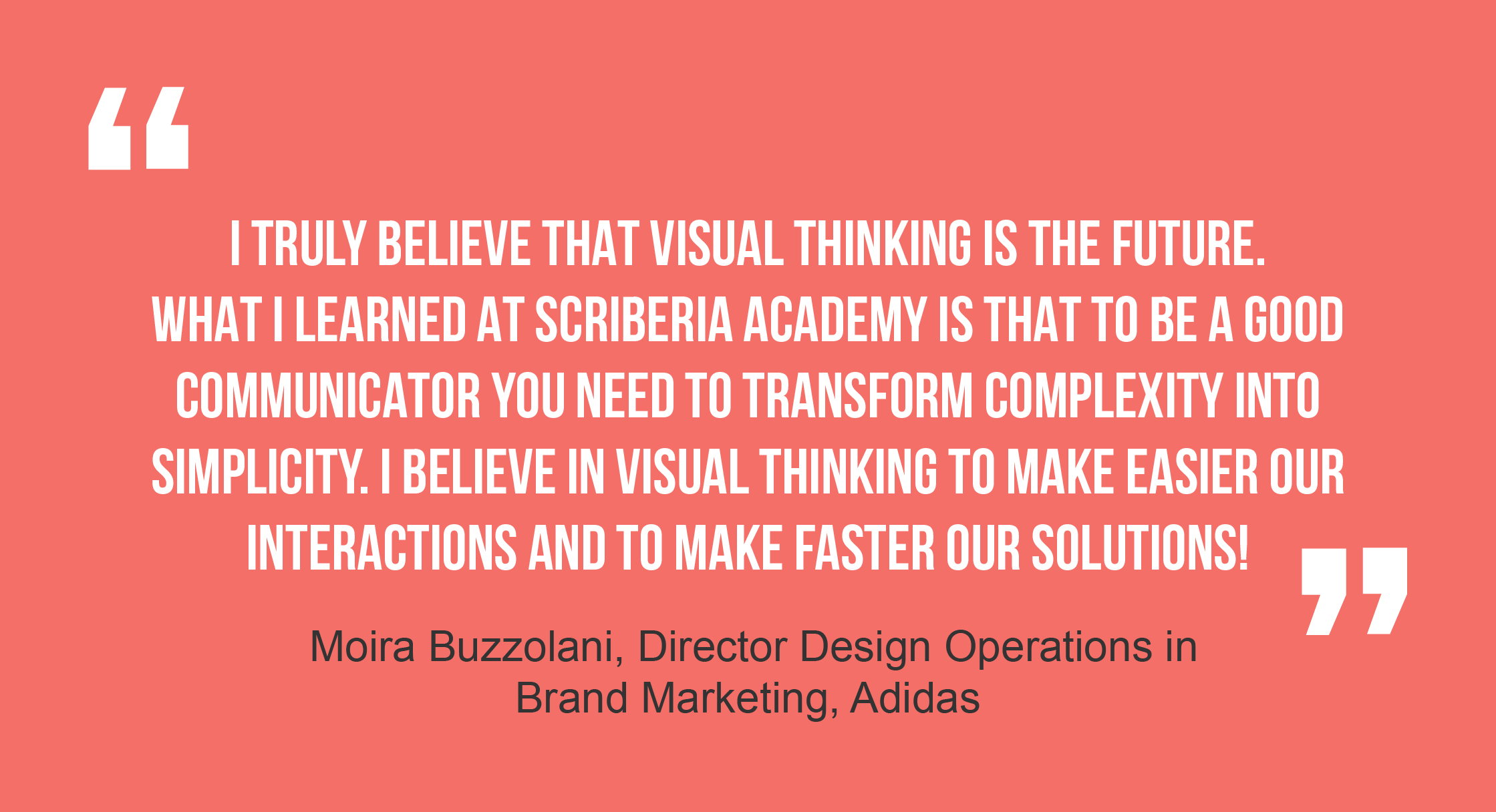 Join the academy mailing list to be first to know when new course dates become available: